Okay, Two Lost Girls is not actually dead, I just wanted to take the opportunity to be dramatic. But things are happening.
The past three months have been extremely busy, exciting, and stressful… basically like normal life but amplified x500. Being able to work with so many incredible musicians, publicists, and managers has been incredibly rewarding and inspiring. It only takes one positive comment to make everything worth it and I could go on and on talking about how grateful I am.
We launched Two Lost Girls just over three months ago with the goal of being able to write about what we love while showcasing badass females and spreading positivity at the same time. Shayna has decided to take a step back from Two Lost Girls to focus on photography and some of her other passions. Don't worry though, she will still be around from time to time!
So what is happening with everything? A lot of things actually. Here are a few of them.
Who's running this ship?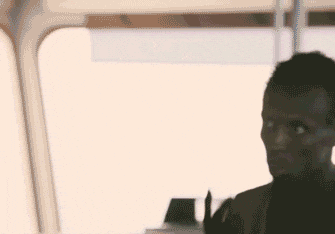 Knowing that I would be taking over the blog alone, I impulsively posted an Indeed ad looking for writers. I was struggling to keep up with everything before and I want this website to grow! Apparently, Indeed thought I was "self-promoting" because they took down my ad an hour later. So what is a girl to do? Turn to Craigslist of course.
I paid $6 to post in the "creative" section of Craigslist and I woke up the next morning with a ton of responses… really talented people use Craigslist!
More girls = more stories 
Three cool af ladies are coming on board as main contributors! There will also be submission posts from other writers once in a while. I am so excited for you to meet the new writers and read their work! The universe really pulled through and brought me some amazingly talented people.
The name…
By now you're probably thinking "what are you doing with your name, Two Lost Girls just doesn't work." I asked myself the same question and I went back and forth on whether or not I should change it for days. Various aspects come into play when it comes to domain names including SEO rankings, social media accounts, and previous backlinks to articles. In the end, I decided that if I want to change the name, now is the time to do it.
I went a bit crazy and bought A LOT of domain names. I even tried to negotiate for a domain with a guy in Tokyo. I was desperate but it didn't work. I also bought "allofthelostgirls.com" and "lostgirlsland.com" but neither seemed right.
Trusting the psychic (as per usual)
In December I saw a psychic and he was spot on about everything. I'll admit that I basically did everything he suggested. Facing my bed north will help with my creativity? I rearranged my room the same day. I'm a bit gluten sensitive? No more bread for me. I'm going to be living in LA by the end of this year? Okay, I'm going to do everything in my power to get there.
When my mom booked her flight to come visit me in Vancouver I immediately booked an appointment for her to see the psychic I saw. Besides being spot on with everything in my mom's life, he also gave me some advice about the name.
"Trust the universe and the name will come to you"
Anyone could have told me that and I would have believed it. I meditated on it that night and the next day the name came to me. Being the indecisive person I am, I still couldn't decide whether or not I liked it. Shayna told me to keep it. My friend Ramon told me it was fire. I now understand why so many parents don't tell other people baby names until the baby is born because they don't want outside opinions. The time has now come for me to share the new name….
FEMME RIOT
It's short, it's powerful, and it fits along with what this website is. FEMME RIOT is going to be a collective of women sharing our lives, other people's stories, and fighting for equality among all people. I really liked the name GIRL RIOT as well but the domain was already taken so I changed 'girl' to 'femme' and I love how it sounds. Femme also translates to woman in French… so cultured right?
This week the website domain will be switched over, new writers will be sharing their work, and Two Lost Girls will be no longer. RIP Two Lost Girls. Bigger things are coming.
Let's Riot!
Xx
Shayla